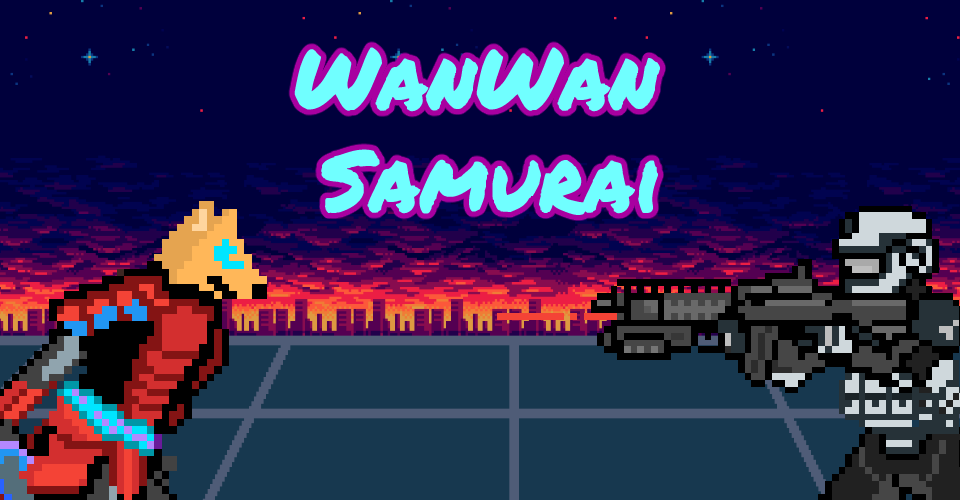 WanWan Samurai
A downloadable game for Windows and macOS
When all seems lost, it's up to one samurai shibe to suit up and avenge her owner. Jump, slash, and combo your way through a barrage of enemies in a cyberpunk, auto-scrolling adventure that's more than meets the eye. Or not...kinda depends on the eye I guess.
Controls:
Space - Jump/Double Jump
A Key - Homing Attack
S Key - Reflect
D Key - Dash
Tips and Tricks:

Killing enemies while airborne resets your dash and double jump. Use this to stay airborne and rack up high combo counts!
Your combo counter will reset if you land on the ground, but NOT if you land on top of a police car! Try landing on cars and then jumping off of them to keep your combo counter going!
If you manage to get far enough you'll discover new areas within the city! Be wary though, the longer you play the faster the game gets!
Credits:
Programming - Dylan Drain, Justin Sindecuse-Hayden
Art - Justin Sindecuse-Hayden
Usability - Christian Kim, Kobe Huang
Composers - John Paul Canal, Lauren Knott, Niccolo Pacella
Sound Design - Yushu Bao
3rd Party Assets:
Warped City by ansimuz (CC0 1.0)
Cyberpunk Street Environment by ansimuz (CC0 1.0)
Industrial Parallax Background by ansimuz (CC by 4.0)